Journey through A Course in Miracles with expert guides and a community of friends.
Course Companions is an online community of dedicated students and teachers of the Complete and Annotated Edition of A Course in Miracles (CE) from the Circle of Atonement.
A Course in Miracles is a contemporary spiritual classic.
You may have heard it quoted in the writings of Marianne Williamson, Eckhart Tolle, or Deepak Chopra. It is often called the Bible of the New Age movement.
The Course is a treasure trove of wisdom unlike anything the world has ever seen. It has a unique perspective on forgiveness, love, self-esteem, meditation, God, relationships, and countless other topics.
At the same time, it is also notoriously difficult to get through. Opening its pages for the first time is like arriving in an exotic foreign country. You don't speak the language and you don't have a map. You're going to need some help.
You need expert tour guides and a supportive community of fellow travelers. This is exactly what Course Companions provides. Our one-of-a-kind online program takes you by the hand and guides you through all three volumes of A Course in Miracles in a community of kindness, respect, and friendship.
"It is mind blowing the difference this is making in my study of the Course."
Isadora Karcher
How the program works
Now is the perfect time to make good on your spiritual aspirations by committing to a practice of A Course in Miracles. When you become a member of Course Companions, you will receive the following:
01
Structured reading plans.
We provide you with a reading plan for any volume of the Course, which tells you exactly what to read on a given day. The calendar is broken down into a manageable 1-3 pages of reading per day, allowing you to complete the Text or the Workbook in one year or the Manual for Teachers in 50 days.
02
Daily commentaries on your section or lesson.
Each morning at 5:30am (local time), you will receive an email containing commentary on the day's section or lesson written by Robert Perry. Each commentary is approximately 800 words and is designed to draw out the main themes in such a way that you can understand them, relate to them, and connect them to your everyday experience.
Read a sample Workbook commentary
Read a sample Manual for Teachers commentary
03
Access to a beautiful membership site for all your materials.
Our Course Companions membership site features every commentary for the Text, Workbook, Manual for Teachers, and Supplements, as well as three years' worth of archived classes in one place for easy reference.
04
Weekly classes that offer both traditional instruction and facilitated discussion.
As a member of Course Companions you have the option of attending weekly classes on the volume of the Course you are studying. Text classes are led by Robert Perry and Emily Bennington and are held on Wednesdays at 11am Eastern. Since we have dedicated 2021 to becoming islands of peace and beacons of love in an uncertain world, each month's Text classes will constitute a mini-course on a key theme from the Text related to that focus. Here is a list of our themes for the year.
January: Becoming a Miracle Worker
February: Guarding Your Mind
March: Undoing the Ego
April: Teach Only Love
May: Practicing Forgiveness
June: Release From Guilt
July: Healing Special Relationships
August: Building Holy Relationships
September: The Means of Sanity
October: Letting Go of Specialness
November: Making Peace with Your Brother
December: Beyond All Idols
Course Companions Workbook classes are led by Mary Anne Buchowski on Thursdays at 11am Eastern. In keeping with the Circle's 2021 theme, Workbook classes will illustrate how faithful understanding, practice, acceptance, and application of the Workbook lessons will lead us to actually becoming those islands of peace and beacons of love.
All class recordings are archived in the membership site so you can access them at your convenience.
Watch a Text Class with Robert and Emily
Watch a Workbook class with Mary Anne Buchowski
05
Sunday Gatherings that offer Course-based prayer, music, sermons, and meditation.
Sunday Gatherings are held on the 2nd and 4th Sunday of each month at 11am Eastern and are designed as a time when we can all come together in a way that is more like church. Each gathering features readings of Helen Schucman's poetry, and an inspiring talk.
Watch a Sunday Gathering
Course Companions Handbook
For a more comprehensive overview of the program, you are invited to download our Companions Handbook below.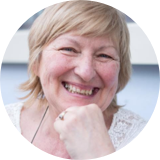 "This is easily the most effective study program I have used since starting ACIM in 1985."
Marijke Lewis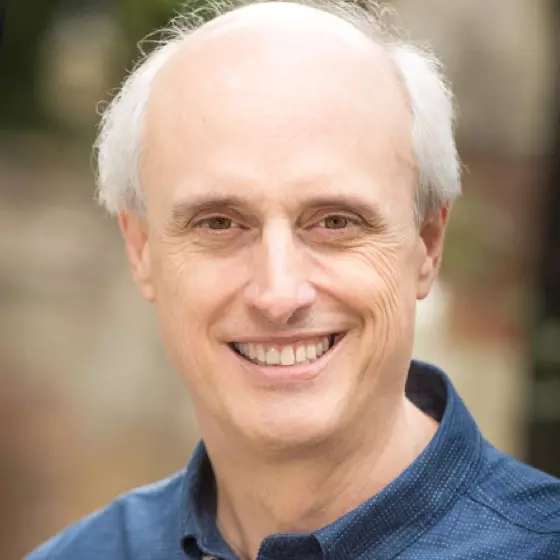 Robert Perry
Founder and Lead Teacher
Robert is editor of the Complete and Annotated Edition of A Course in Miracles (CE) and one of the Course's most respected teachers. He began teaching the Course in 1986 and has shared its insights with students throughout North America and around the world. Robert's teaching grows out of his dedication to the Course as his own path and his desire to assist others in their own spiritual development. Robert is the founder of the Circle of Atonement and the author or coauthor of more than 20 books and booklets, as well as hundreds of articles, based on the Course.
Mary Anne Buchowski
Teacher
Mary Anne is a long-time Circle teacher who has been associated with the Circle from its beginnings. She spent several years working for the Circle in Sedona, fulfilling administrative, programming, and teaching duties, while being trained as a teacher and mentored by Robert. In 2004, she returned home to Ottawa, Canada and founded, with her husband James Gregory, Course Oasis, the Circle's first satellite organization. Mary Anne is responsible for the Circle's Teacher-of-Pupils Training Program and study group leader training and support. She works and teaches from her home base in Ottawa.
Emily Bennington
Executive Director
Emily is executive director of the Circle of Atonement where she leads initiatives – including Course Companions – that bridge the Course's unparalleled wisdom with practical application. Prior to joining the Circle, Emily led training programs on spiritual intelligence and mindful leadership for numerous Fortune 500 companies. Emily is the author of three books, including Miracles at Work: Turning Inner Guidance into Outer Influence, which is published by Sounds True and features a foreword by Marianne Williamson.
Course Companions bonus gifts
Our bonuses are designed to ensure you have the best possible introduction to Course Companions. When you become a member of the program, you will automatically receive the following gifts.
BONUS GIFT #1
The Introduction to A Course in Miracles: An Overview for Students (1-hour video with Robert and Emily)
The Introduction to A Course in Miracles is only two paragraphs and yet it perfectly sets the stage for all that follows. There is a beauty and wisdom to it that has enchanted seekers since the Course was originally published. But what does it actually mean? Why do students find it so captivating and what can it tell us about the path we're embarking on? In this 1-hour video, Robert and Emily go line-by-line through the Course's Introduction in a way that is designed for new and seasoned students alike.
BONUS GIFT #2
Daily Practice Tracker
Regardless of the volume you're studying, a helpful way to stay focused on your Course practice is to select a line to repeat and meditate on throughout the day. To support you in this goal, we've created a Daily Practice Tracker that allows you to check off your practice periods as you complete them.
This Tracker is a beautifully-designed 8.5 x 11 PDF and covers seven days so you only have to print one page per week. Your Tracker can be used as a bookmark to help you easily find the day's reading, and the checklist design will help you stay motivated along the way.
BONUS GIFT #3
15% off all Circle of Atonement online programming
We are pleased to offer 15% off all online programming to active members of Course Companions. This includes our workshops, study group leader training, extended courses, and special events such as Holy Week and Christmas offerings. We host a full calendar of Course-based programming each year and this discount is our way of saying "thank you" to our wonderful Course Companions community.
"The commentaries are really amazing. Even though I've done the Workbook a couple of times, I feel like I'm REALLY doing the lessons now."
Paul LeBars
Begin your journey through the Course today.
Join Course Companions and you will receive:
BONUS #1: The Introduction to A Course in Miracles: An Overview for Students (1-hour video with Robert and Emily).
BONUS #2: Daily Practice Tracker that allows you to check-off your practice periods as you complete them.
BONUS #3: 15% off all Circle of Atonement online programming including workshops, study group leader training, and special event offerings.
A reading plan for the volume you are studying (Text, Workbook for Students, Manual for Teachers) or the Supplements.
Daily commentaries on your lesson or section delivered to your inbox each morning by 5:30am local time.
Access to a private membership site where all of your commentaries, class recordings, and handouts are stored in one place for easy reference.
Live Weekly Workbook and Text classes.
Sunday Gatherings where you can join with the community in Course-based practice, prayer, meditation, and music.
A private Facebook group where you can interact with fellow Course Companions in a loving and safe space.
Lifetime satisfaction guarantee. Cancel anytime.
"We have participated in several study groups, but none of them even compare with the thoroughness and deep dive into ACIM that we have experienced in Course Companions."
Val Cowan
"Studying A Course in Miracles with Course Companions has been the most life-changing experience I have ever had! I've been a spiritual seeker all my life but I can truly say that this has changed me at a deeper level than anything else I've ever done."
Lynn Weedmark
About the Circle
From our origin in 1993, the purpose of the Circle of Atonement has been to be a bridge into the profound and unparalleled wisdom of A Course in Miracles. We clarify the Course's sometimes difficult language in order to make possible a deeper understanding of its teachings. We then help you put those teachings into practice, explaining how to apply them in your everyday life. Our work grows out of our commitment to be as faithful as possible to what A Course in Miracles says. It also grows out of our years of dedication to walking this path ourselves and our desire to see the Course's purpose realized in the lives of students and in the world.